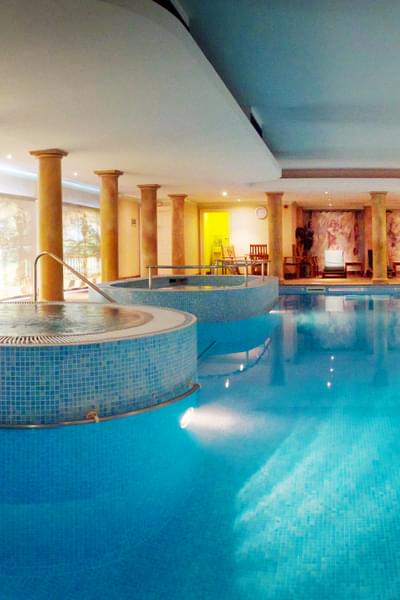 Best rates when you book direct
Spa Hotel and Country Club Facilities
Spa hotel and country club facilities
Whether you are looking forward to a day of relaxation and pampering at our spa hotel or planning to work up a sweat on our nearby tennis courts, there is plenty to occupy your time at Warwickshire's Nailcote Hall.
Fully equipped with a 14m Roman bath-style swimming pool, gymnasium, steam room and jacuzzi; all you have to bring is your gym clothes and bathing suit.

Spa Hotel and Country Club Membership

Memberships to our Leisure and Country Club are limited, providing an exclusive atmosphere where you can experience everything we have to offer. We offer adult, student, junior and child health club memberships so that the whole family can enjoy a spa day in West Midlands.

Please find below the prices for Nailcote Hall leisure club membership.
Annual Subscription
Member Classification
Joining Fee
Single Payment
12 Monthly Payments
Full Member
£75
£550
£50
Full Partner
-
£450
£45
Student 14 - 18 years
-
£350
£35
Junior 10 - 13 years
-
£350
£35
Child 2 - 9 years
-
£150
£20
Off Peak Member
£75
£375
£40
Off Peak Partner
-
£350
£30
*Terms and conditions apply.

Off Peak Leisure times are Monday - Friday 9.00am - 4.30pm
Contact the Leisure Club for more information or to purchase membership.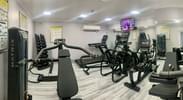 Spa hotel facilities
Spa days in West Midlands are an excellent way to relax, unwind, and reconnect with yourself. After you've taken a dip in our 14m Roman-bath style swimming pool, cleared your skin of any impurities in our steam room and taken our jacuzzi for a whirl, you will feel absolutely blissful.

Tennis courts
Try your hand or work on your swing at Berkswell Tennis Club, located one mile from Nailcote Hall Hotel. Access to the tennis court is available strictly for residents by arrangement with the club.
Tennis courts can be hired for £10.00 per hour, with evening floodlight tokens available for £5 per hour.
Unfortunately, the tennis club is unavailable on Tuesdays between 19:00 and 22:00 or Saturdays between 14:00 and 17:00.

Best rates when you book direct